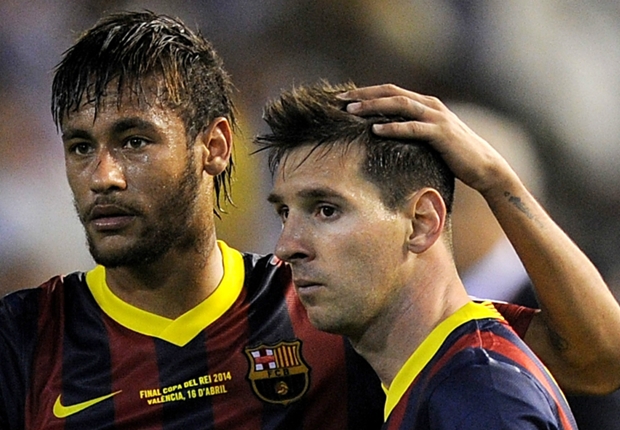 Messi had 'nothing to do' with taxes, claims father

The pair have been accused of defrauding the Spanish state of approximately €4 million earned from image rates and sponsorship deals between 2007 and 2009
Jorge Messi has claimed son Lionel had nothing to do with his tax affairs amid allegations of fraud against the pair.
The Barcelona attacker is set to face trial over alleged tax evasion after a Spanish judge dismissed a recommendation to drop charges based on the fact Jorge Messi was responsible for his son's tax affairs.
While the pair deny any wrongdoing, they are reported to owe around €4million in tax with income said to be related to the Argentina international's image rights between 2007 and 2009, as well as a number of lucrative sponsorship deals.
However, Jorge Messi stated on Wednesday that his son has absolutely no case to answer given his total lack of involvement in the handling of the tax returns.
"I want to be quite cautious over this [topic]," he told Cadena COPE .
"I have always said it: he [Lionel] had absolutely nothing to do with it, so there is no need to talk about it.
"My lawyers are dealing with this issue so it's something with me and has nothing to do with him."
Messi, a four-time Ballon d'Or winner, moved to Barcelona in 2000 and was granted Spanish citizenship five years later.
The 27-year-old Rosario native reportedly earns just over €40m in wages and bonuses, and an estimated €22m in endorsements.