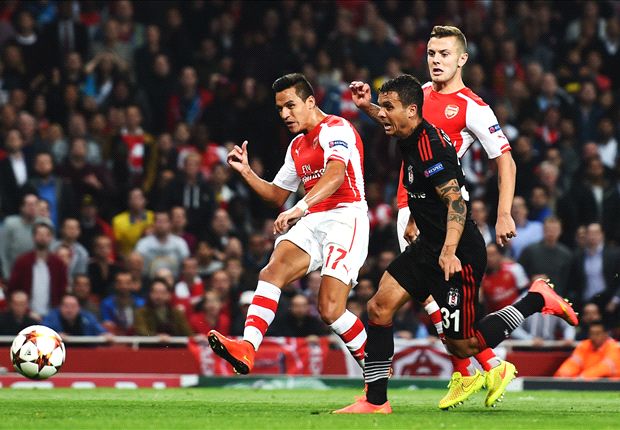 Champions League Draw: Arsenal in pot 1 & Roma in pot 4 as Real Madrid lead the way
CL seedings for the group stage see last year's winners among the front-runners, while the Serie A outfit promise a 'group of death' from their lowly place in Pot 4The Champions League Group Stage draw will take place at 17:45CET on Thursday August 28 2014, LIVE right here on Goal. Here we discover just who will face whom as Europe's premier club competition gets into full swing ...
How it works
The 32 qualifiers have been divided into four pots based on the Uefa coefficients, which are in turn decided by a mixture of the team's own performance in Europe over the past five seasons, as well as the strength of their country's league.
The Champions League group stage comprises eight pools of four teams: consequently, a team from each pot is drawn and placed into one of the eight groups available. This is done by pot and not "one at a time": that is to say, all the teams from pot one will be placed into a group, and then pot two, and so on down to the fourth and final pot.
There are some restrictions, though. Teams from the same national association cannot be drawn together, and even prior to that there will be two 'sets' of groups decided for the purpose of television rights. For example, the four teams from Spain cannot all be drawn in the same set.
Pots
The Champions League Group Stage pots for 2014-15 are as follows:
Pot 1 Pot 2
Real Madrid
Schalke
Barcelona
Borussia Dortmund
Bayern Munich
Juventus
Chelsea
Paris Saint-Germain
Benfica
Shakhtar Donetsk
Atletico Madrid
FC Basel
Arsenal
Zenit St Petersburg
Porto
Manchester City
Pot 3 Pot 4
Bayer Leverkusen
Anderlecht
Olympiakos
Roma
CSKA Moscow
Ludogorets
Ajax
APOEL
Liverpool
BATE
Sporting CP
Maribor
Galatasaray
Monaco
Athletic Bilbao
Malmo
What to look out for
The Group of Death: Just how hard can the Champions League be? Consider the strength of a group such as the following: Real Madrid, Borussia Dortmund, Liverpool and Roma ... Or how about Bayern Munich, Manchester City, Ajax and Monaco?

Recent Reunions: Real Madrid proved to be too strong for Borussia Dortmund last season and may well relish a re-match against their German opponents. Meanwhile, Paris Saint-Germain's European adventure came to an end against Chelsea in 2013-14 and the Ligue 1 champions will be keen to get a shot at revenge.